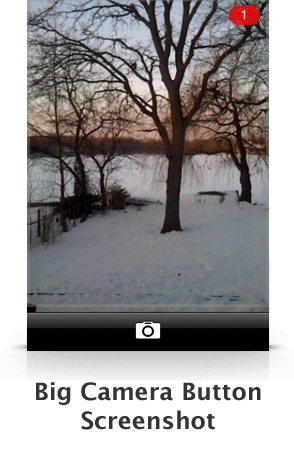 Big Camera Button does one thing very well. It makes it very easy to snap a picture with your camera.
How many times have you been focusing on your shot and when you take the picture you miss the tiny camera button and miss the shot? Now just tap anywhere on your screen to take that shot. Focus on your shot and not the camera. Stop missing those great shots today.
Looking for something with even more features including sound activation, anti-shake, timer and a full screen button press. Check out Camera Genius.