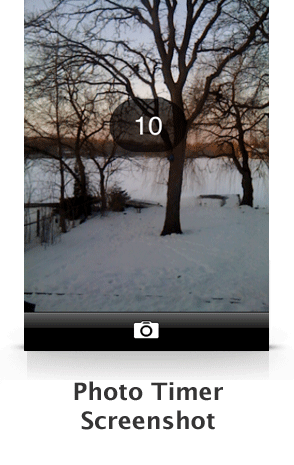 Capture group photos and self portraits with this photo timer app. Simple to use. Just tap the numbers to change the time interval. Timer options include 2-5-10-15-30 second intervals. A small picture count appears in the upper right as well letting you know how many pictures you have taken with photo timer. This helps you keep track of the photos you have taken and lets you know whether you got the group shot you wanted.
There is no easier to use timer app on the iTunes app store.
Looking for something with even more features including sound activation, anti-shake, timer and a full screen button press. Check out Camera Genius.