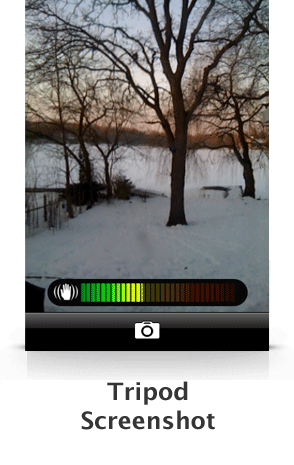 Are you tired of blurry photos on your iPhone, then Tripod is the camera app for you. Anti-shake stabilization helps eliminate those blurry photos.
Tripod uses the accelerometers in your iPhone to determine camera movement. It waits for your hand to become steady before snapping the shot.
A real-time equalizer shows you when there is little hand movement so the picture can be snapped.
Looking for something with even more features including sound activation, anti-shake, timer and a full screen button press. Check out Camera Genius.